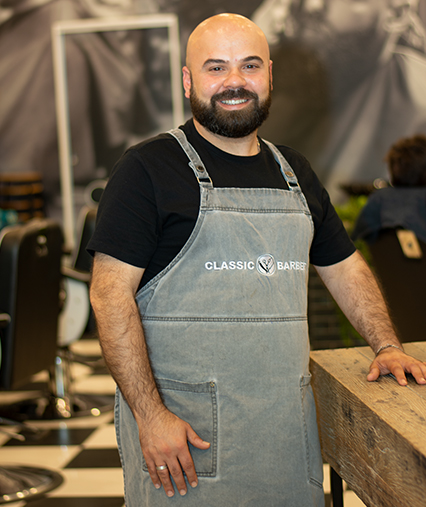 About Us
Classic Barber is one of Melbourne's best-known hair salons for men. The salon provides several services for men including men's haircuts, men's hairstyling, cut and coloring, bleaching, foiling, beard care, and even hair extensions. We are a crew of hairdressers and experts in men's style in Melbourne who banded together to create a uniquely male salon experience.
What sets us apart from other salons, though, is our talented team of professionals who understand your styling needs and learn to anticipate them. Our stylists aren't just staff, to mindlessly accept your orders and deliver a service, but encourage client involvement in the process to curate our services to your personal needs. Those who have visited us do not hesitate to tout us the best hair salon with the most versatile team of hairdressers in Melbourne, providing the best men's hairstyles.
Come on over! Call us to book a consultation and appointment, today!